The Ultimate Guide to SEO Essentials for E-commerce Websites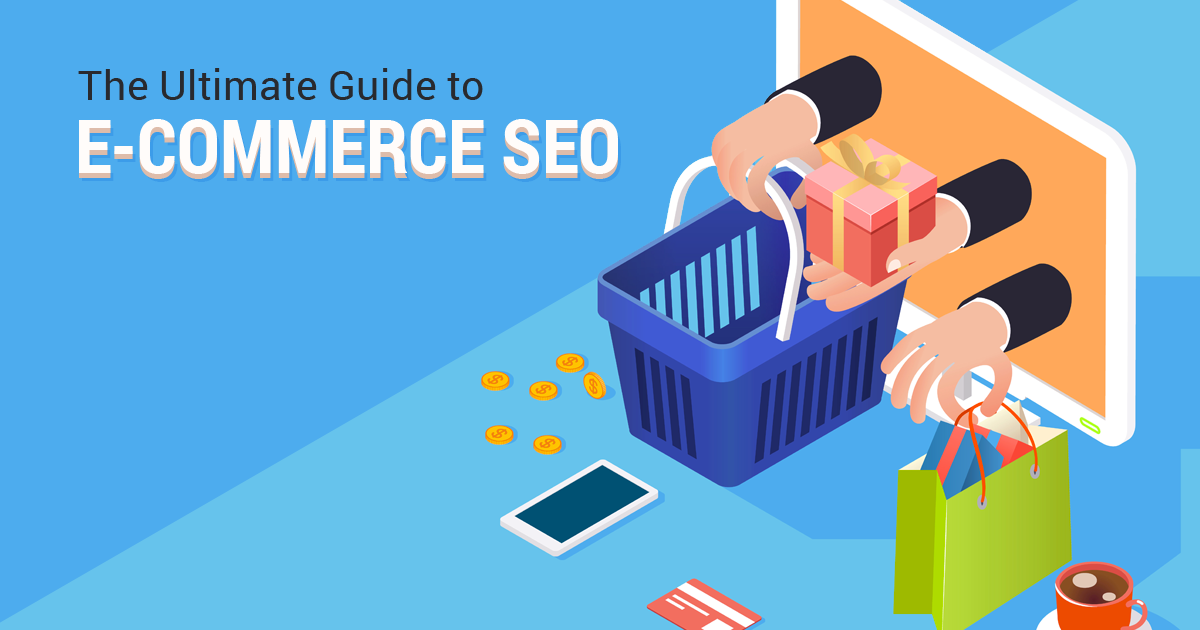 Ecommerce has opened a world of possibilities to marketers and business owners. The fact that it is founded on the use of the internet has laid bare the basics of ecommerce itself. Without the help of a seo agency and no knowledge of seo or magento development, you could be falling before you even stand. The rise of search engines has given ecommerce a new dimension. The trend on the internet is now seo which is an acronym for search engine optimization. SEO includes the processes required for your website to receive a high ranking and increase your chances of visibility in a search engine result.
Search engines on their part only want to give the best of results to web users whenever they are called upon. This is necessary for the search engines to avoid losing traffic because of not providing optimum results. These search engines have a list of criteria that your website must have if it is to appear as in a search engine result. This article will provide you with essentials for your ecommerce website.
Strong Backlinks
This is necessary for a high ranking whether you are building a new website or working on an existing one. It is essential to not just have backlinks but to ensure that your website is linked to other quality websites or blogs. It is easier to control what is on your website but it cannot be said for someone else's website. Having links in top sight driving traffic back to your website is essential for your website.
High quality and relevant content
Most seo strategies specialize in bringing traffic in but high quality content is what sustains the traffic your website will receive. Your content is what will engage web users when they visit your website. It is very important that you consistently update your website with quality contents that are relevant to your business.
Optimized keywords
Among those strategies that specialize in bringing traffic to your website are optimized keywords. It may be the usual keywords or long-tailed keywords as long as it has the desired effect. Though it is necessary to have the keyword in your content, it is important that you avoid cannibalising the keyword. This is done by stuffing your content full of your website.
Optimized images
This is necessary if you want your website to load at a high speed. The images contained in your website should serve a purpose, every one of them. Avoid coloring your website with too much images. They may end up distracting the prospects. Furthermore, these images may cause your web pages to load at slow pace and web loading speed is essential for your ecommerce website.
Optimized URLs
This is one essential of seo that most people do not take note of but it is very important. Your URL should be optimized to give individual information of what he is to expect at a glance. A URL such as www.google.com/seo+essentials+for+your+eccomerce+website will cause you a higher ranking than when your URL is written like it is a group of letters shuffled together.
SEO is not easy but the fact that the life or death of your ecommerce website rests on it, it is important that you do what you can to ensure you make the most out of it for the success of your website.
Buy Xbox Live Gold Membership/Subscription
With Xbox Live Gold membership, you will the branch of the world's premier gaming community. You can play with your friends on the multiplayer network with free games. Experience game minecraft on a group of thousands of servers that maximize feat.
You can get discounts up to 75% from the Xbox Store on games. Future Game Xbox 360 will be playable on Xbox One with Gold titles and give you more free games at each month. Free Games are available Up to $350 value on Xbox One and Xbox 360. Xbox games requirements and features vary on consoles.
Xbox Live Gold features are:
Most Advanced Network
Multiplayer Gaming
Free Games
Game Discounts
Xbox Live Gold paid games are:
Forza Horizon 4
Sea of Thieves
Multiplayer Games
Destiny 2
Fallout 76
NBA 2K19
The Incredible Adventures of Van Helsing
Knight Squad
Xbox Live Gold free games are:
Adventure Time: Pirates of the Enchiridion
Plants vs. Zombies Garden Warfare 2
Xbox live gold is available in 1 month live gold package at $699 and 12 month live gold package at $3999.
You can buy package from HERE
To advertise your community inquires now or to get latest news from us, subscribe our newsletter.